If you're looking for a new home or you are relocating to the Gainesville area, Savvy + Co. Real Estate is the right place for your Gainesville home buying and selling needs.

Our experienced real estate agents can help you find the home you're looking for in one of Alachua County's unique and diverse neighborhoods. Whether you're interested in popular Haile Plantation, Town of Tioga, or the historic Duckpond area, Savvy and Company can help you buy or sell a home.
Posted on January 15, 2017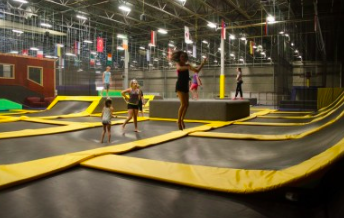 With development booming in Gainesville, there is certainly no shortage of new restaurants, bars, or retail options. However, new family-friendly entertainment options are also cropping up, with new spaces like Depot Park for both kids and adult alike to take avnatge of. Well now, weekend fun, kiddo play dates and children's birthday parties just got even better, now that Gainesville is getting a brand-new trampoline park. Get Air, located on Northwest 23rd Street will have its grand opening on Friday, January 20.