(12/10/2017)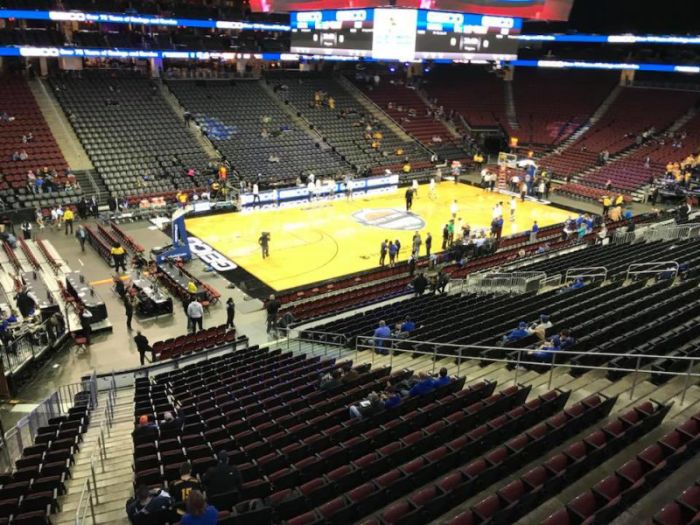 Up & down the east coast, the Gators tasted victory this weekend, with big wins in both volleyball & basketball.
---
(11/21/2017)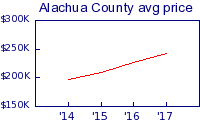 With 2017 almost in the books, we are seeing about a 7% increase in both average price & activity, compared to 2016. If that sounds familiar, it should, because 2016 saw about the same rate of appreciation over 2015.
---
(10/15/2017)


A new community of single-family homes just broke ground in East Gainesville on a 15.1-acre property at 1717 Southeast 8th Avenue. The community of Heartwood has spent 10 years in the planning stages and is now finally on its way to becoming a reality.



---
(10/08/2017)

Music lovers in Gainesville can rejoice. The city is currently in the early planning stages of building a new, 2,500-seat amphitheater next to Depot Park. The amphitheater would be comparable in size to that of the Saint Augustine Amphitheater and would provide a fantastic new "destination for some of the nation's most notable music acts."
---
(08/30/2017)

The sprawling in Alachua continues with more and more developments in both the commercial and residential markets cropping up.
A new mixed-use housing development is currently under construction just northwest of Gainesville at the corner of Northwest 98th Street and Northwest 23rd Avenue and will include approximately 31,000 square feet of office space, 10,000 square feet of retail space, and 174 apartments.
---
(08/20/2017)


Capri is a relatively new community located in Northwest Gainesville where homes were built in the mid-1990s. It is conveniently located off of NW 34th Street and NW 44th Place and it's only 6 miles from the University of Florida and Shands medical center.

The neighborhood offers some of the best amenities that Gainesville has to offer, with a full-time social coordinator, a 10,000 square-foot clubhouse with a media room, two kitchens, a library, a recreation lounge, a state-of-the-art fitness center, a resort-style pool, and so much more. Plus, this family friendly neighborhood features a children's playground, to gazebos, nature preserves, tennis and basketball courts, and walking and jogging trails.

---
(08/14/2017)

A new and quite popular restaurant delivery app, UberEATS, recently launched in Gainesville, and now, another food delivery app is hitting the scene, only this one delivers groceries. You may never need to leave your house again--for food, anyway.
---
(08/08/2017)


There is good news for hungry Gainesville residents who want restaurant food, but don't want to leave their home to get it. UberEATS recently launched its app in Gainesville, which will allow users to order food from restaurants and have it delivered anywhere in the city. This is the first college town in Florida that is getting the UberEATS app.
---
(07/02/2017)

Gainesville and the University of Florida have yet another accolade that they can be proud of. According to the recent ranking from US News & World Report, UF Health Shands Children's Hospital was ranked among the country's top 50 children's hospitals, with a national ranking in six out of ten pediatric specialties, including neonatology, cancer care, diabetes and endocrinology, cardiology and heart surgery, and neurology and neurosurgery.
---
(06/24/2017)


Willow Oak Plantation is a desirable community in which to live, featuring newer construction homes primarily built in 2010. The neighborhood has its own private club house, cabana and pool, and it is conveniently located on Archer road across from SW. 91st Street and Haile Plantation. Residents can take advantage of easy access to the fantastic shopping and dining along Archer Road, as well as the amenities in and around Haile Plantation, including Haile Village.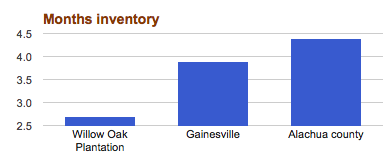 ---
(06/24/2017)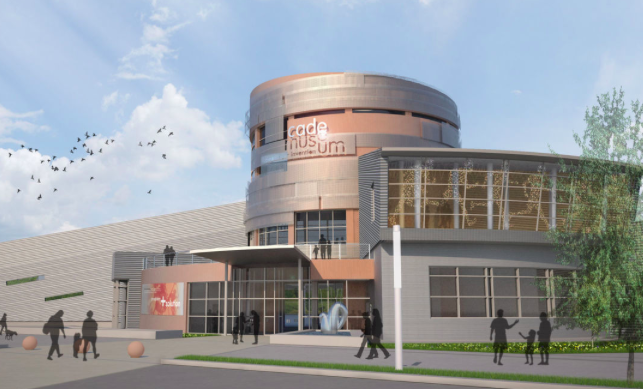 The completion of the highly anticipated Cade Museum for Creativity and Invention is finally in sight, with the grand opening slated for the Spring of 2018. Construction of the museum began in May 2016, and fundraising for the $10 million project began nine years before that. The massively stunning 26,000 square-foot museum standing two stories tall is located at the corner of Depot Avenue and South Main Street in the heart of Gainesville, will honor "nephrologist and former UF professor Dr. Robert Cade, the man who lead a team of researchers to create Gatorade more than 50 years ago."
---
(06/11/2017)

This real estate market across Alachua County is looking quite strong, as there has been a 7.5% increase in the total taxable value of property since 2016, which is the biggest increase the county has seen in the last 10 years. The property value numbers are only estimates so far, and final numbers will be released by the end of the month, and will help to determine budgets for county organizations and commissions across Alachua.
---
(06/11/2017)

Celebration Pointe has been one of the most anticipated mixed-use developments in Gainesville. Portions of the development are completed, such as the Bass Pro Shop, which went up in November of 2016. And now, many new restaurants and businesses recently announced their plan to be open in time for the grand opening of the first phase of Celebration Pointe's Main Street, known as City Walk, this Fall.
---
(05/29/2017)

The Suwanee Roots Revival Music Festival, a four-day event featuring music, art, camping and more, just announced its initial lineup. This is the second year for the concert that will take place Thursday, October 12 through Sunday, October 15 at the Spirit of the Suwanee Music Park in Live Oak, Florida, located only a 45-minute drive from Gainesville.
---
(05/29/2017)

Food halls seem to be a trend happening in big cities all over the country. They are essentially a modern, hip version of a food court featuring variety a fantastic, high quality food vendors all under one roof. Gainesville is jumping on the food hall scene with plans to open one at Butler Town Center which will host approximately 11 to 15 restaurant vendors and will be named Stengel Field Food Hall.
---
(05/18/2017)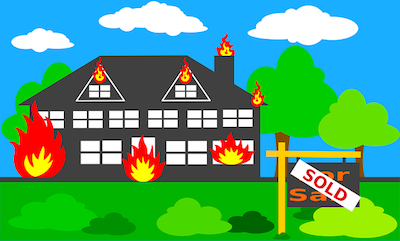 The big story both nationally & locally is low inventory. This means that there isn't much on the market and buyers are finding they often have to compete with other buyers to get the house they want. This in turn drives up prices and makes sellers very happy.
---
(05/14/2017)

Southwest Gainesville is sprawling with development, even beyond Haile Plantation, which used to define the outskirts of the city. There are so many new residential developments on the horizon for the area west of I-75, that concerns have arisen regarding overcrowding, traffic, schools and more.
---
(04/28/2017)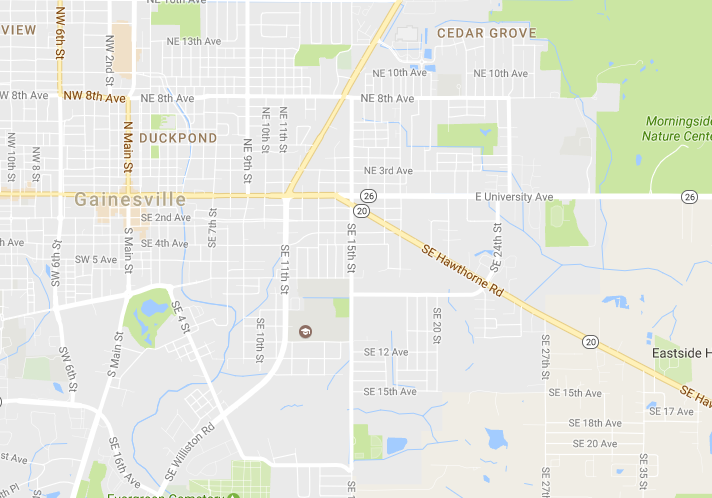 Major new real estate development is on the horizon for East Gainesville at the corner of Southeast Hawthorne Road and Southeast 8th Avenue. The 13.6-acre site will ultimately be the home of lots of new businesses. Development of the area is going to first begin with the construction of the infrastructure required to support all that will eventually go up there, and the project broke ground this past Tuesday.
---
(04/24/2017)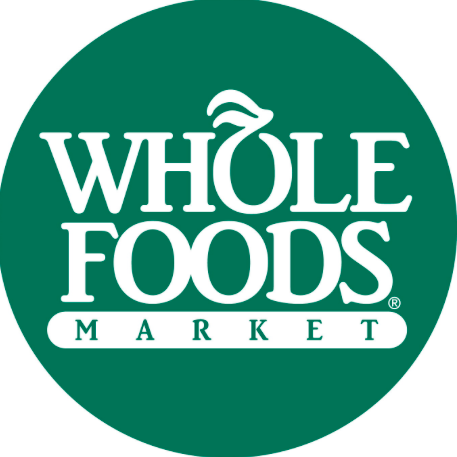 Gainesville is officially getting a full-size Whole Foods market at 3490 SW Archer Road at a location that was once going to be one of their smaller, typically more urban-focused 365 Whole Foods Market stores. But, with a recent building area increase to over 88,000 total square feet giving the new Whole Foods over 40,000 square feet of space, the company decided to proceed with a full-size store.
---
(04/10/2017)


There's a new homegrown beer on the market, and it truly has a unique selling point that no other beer has.
Gainesville brewer First Magnitude Brewing Company has a freshly crafted beer that is made with hops grown in and harvested from Florida. Apopka Hop Pale Ale features a label that reads "Brewed with 100% Fresh From Florida Hops." Consumers are used to seeing the 'Fresh from Florida' logo on produce in grocery stores all over the country, but it is definitely a new tagline for a beer.
---