(02/19/2019)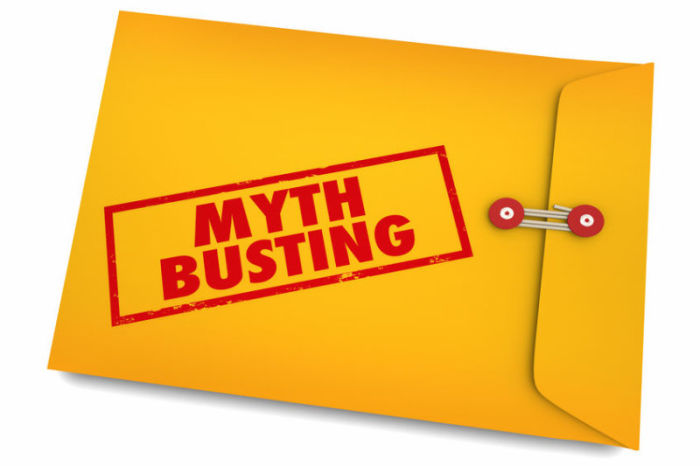 Have you ever had a job where you said "Everyone should have to _____ for 1-6 months so they can see what it's like"? We commonly hear this with things like waiting tables or other customer service jobs. But what about Real Estate? Do you ever wonder what your agent wishes that you knew? Take a look at these MYTHS about Real Estate and get informed on the real scoop!
---
(02/05/2019)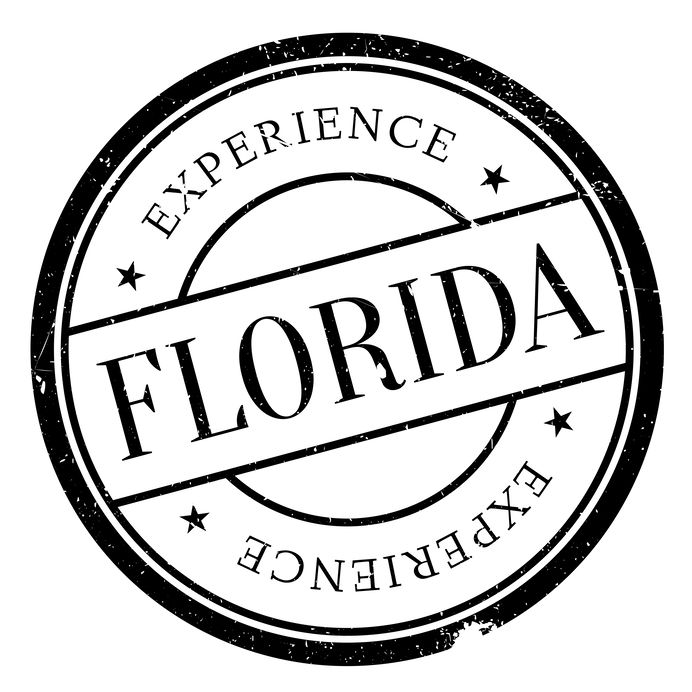 Of course Theme Parks and the beach are always at the top of the list when we think of places in Florida for vacations, but let's look a little further off the beaten path and see what other fun we can find for your next DAYcation in the Sunshine State! Whether you just need an adventure day flying solo or with the fam, or if you have visitors coming and looking for something fun to do with them, check out some of these hidden treasures:
---
(01/20/2019)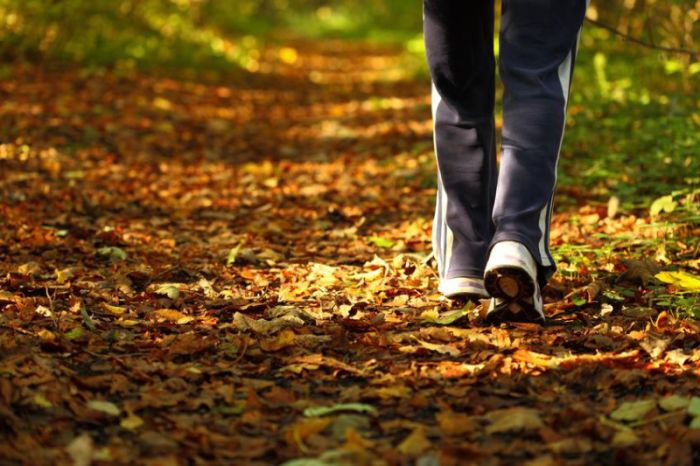 With Spring just around the corner there's no better time to get out and explore one of the many parks & nature trails that Alachua County has to offer. Here's the first installment of some of our favorites.
---
(12/30/2018)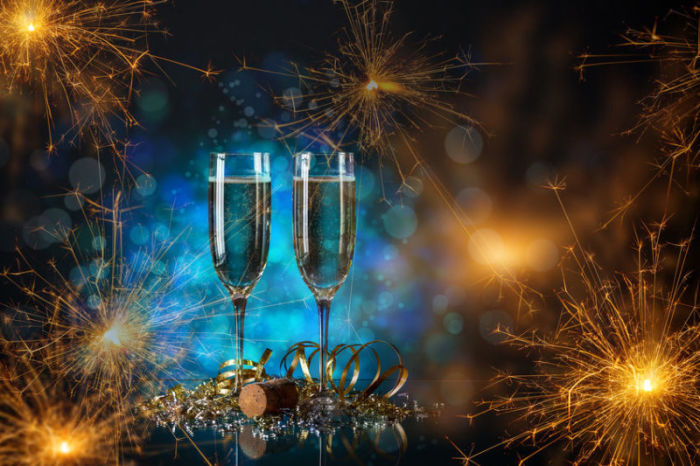 It's hard to believe that 2018 is nearly over and 2019 is on the horizon!

Ring in the New Year in Gainesville with these fun events around the community:

DOWNTOWN COUNTDOWN - Starts at 9pm New Years Eve
A Concert at Bo Diddly Plaza
---
(12/13/2018)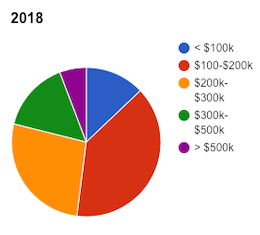 Our 2018 Gainesville/Alachua County market report is hot off the presses!
The local trend is similar to what most areas are seeing - higher prices, but also fewer homes selling. Prices are up about 7% in Alachua County, but activity dropped to roughly where it was in 2016.
---
(12/12/2018)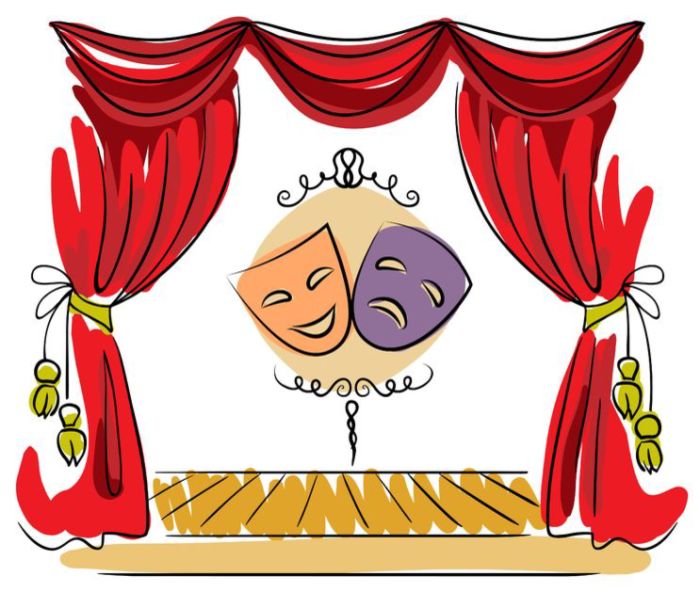 We're in full swing of the holiday season, whoop dee doo!

There's lots going on around town to celebrate the spirit of the holidays including toy drives, music events, light tours and plays, just to name a few. Check out these plays and showtimes for Holidays at The Hipp!
---
(12/05/2018)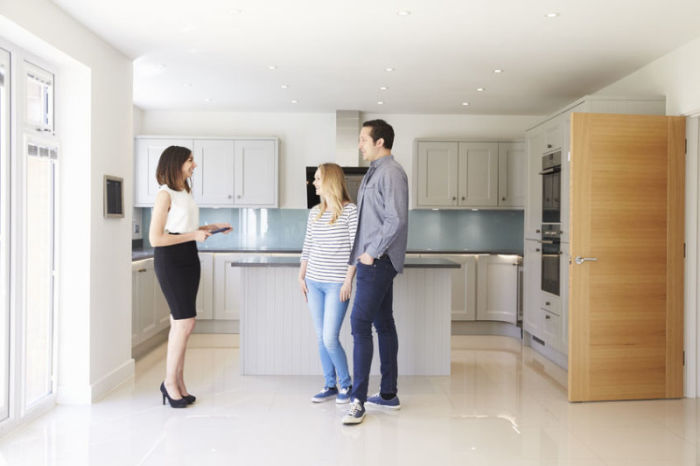 First, let's nip one thing in the bud. Sometimes working in real estate, we experience the awareness that many first time home buyers don't know that having a Realtor represent you, as the buyer, is a free service. How does this work and why?
The seller pays commission to both their listing agent and to the buyer's agent for bringing them the buyer...
---
(12/03/2018)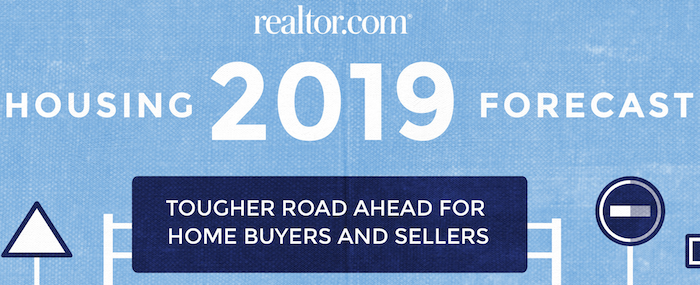 The Realtor.com 2019 housing forecast is hot off the presses! We will dive into the data & tell how how it impacts us in Gainesville/Alachua County.
---
(11/26/2018)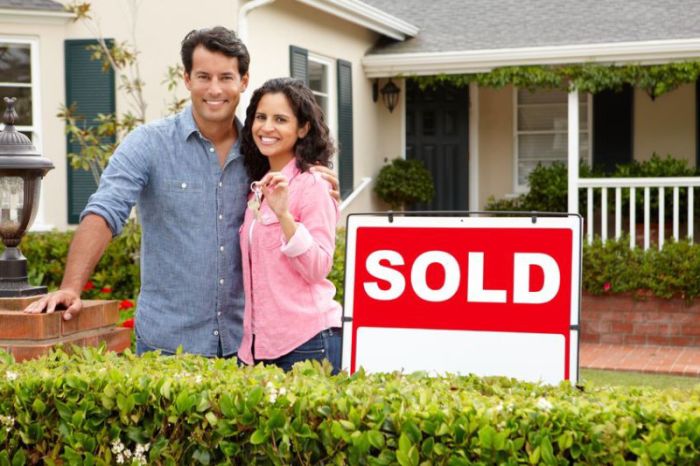 For starters, the answer is definitely "Yes".

You may have seen our recent blog "Buyers Market Around the Corner in Gainesville" with stats showing that our strong seller's market could be turning around to a buyer's market. These stats may have some buyers or prospective home buyers hesitating or thinking of holding off their house hunting plans but here are some other things to consider.
---
(11/08/2018)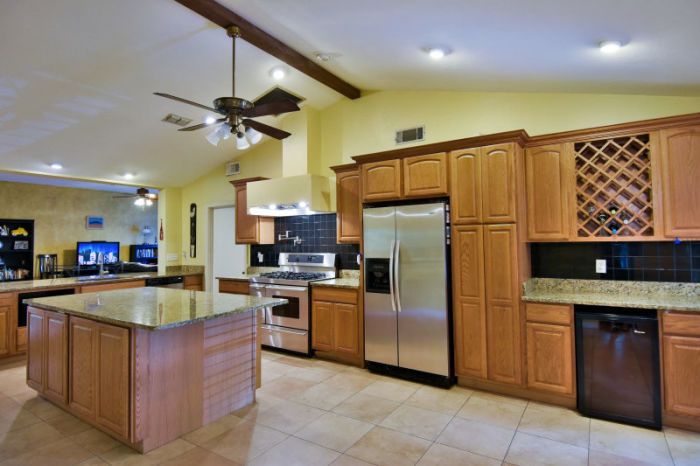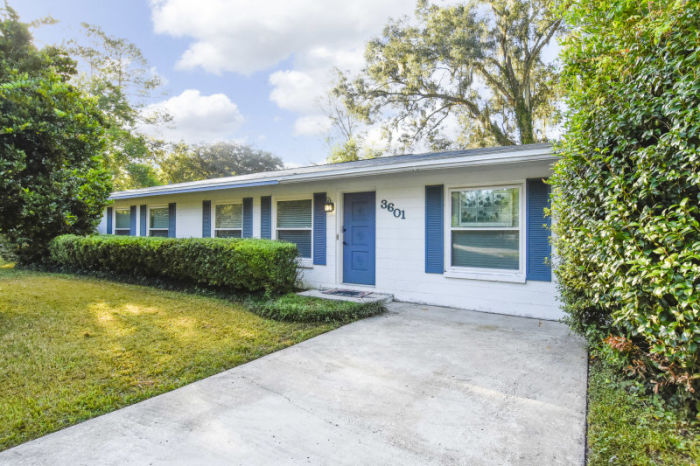 Come check out these two one-of-a-kind homes listed with Savvy + Co. Real Estate, Gainesville this Saturday for a chance to win a pair of tickets for the Gator basketball game 11/14 against LaSalle at 7pm - section 119, Row 4... AND the final football game vs Idaho 11/17 - South endzone, Row 3!

Both Open houses will be held from 11am to 2pm this Saturday, November 10th. These two homes are both located in Northwest Gainesville less than 3 miles from each other in Timberlane and Northwood.
---
(11/02/2018)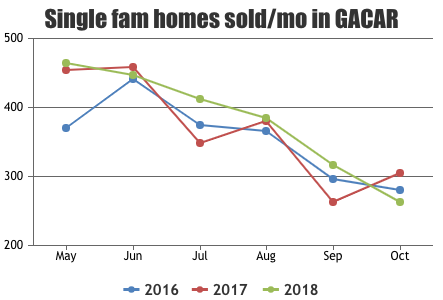 Are we finally seeing a long-anticipated move towards a Buyer's market? Tough to say for sure but here's some data that suggests maybe so.
---
(11/02/2018)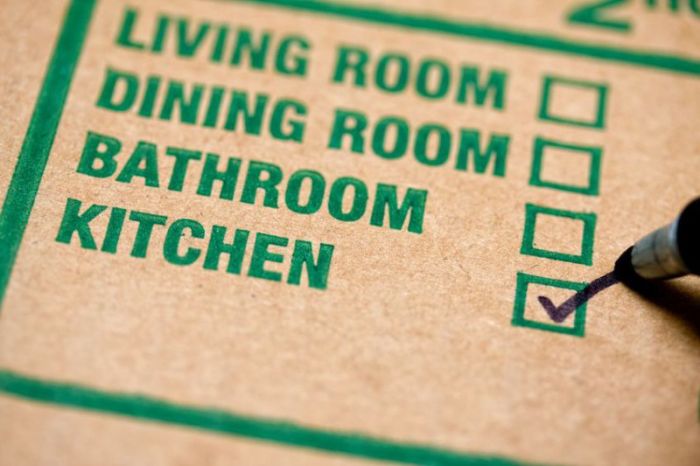 Let's face it. While finding your dream home is one of the most exciting things that people experience, the whole start to finish process can get overwhelming. This Savvy Moving Checklist is a timeline that will keep you organized, and prepared to minimize stress as you plan for your big moving day!
---
(10/31/2018)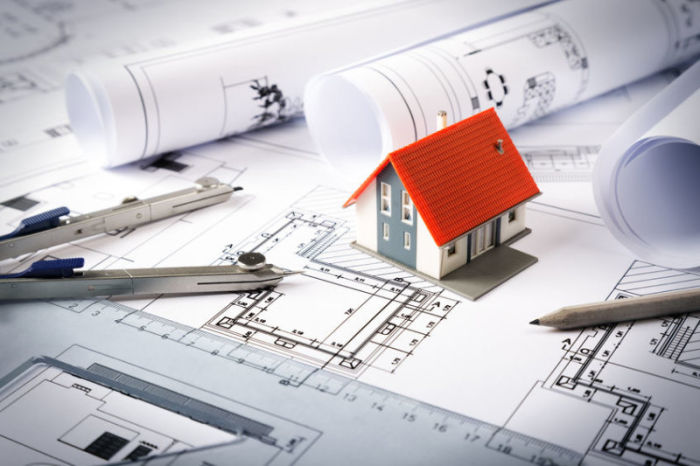 It's no secret that Gainesville and Alachua County are BOOMING. It feels like everytime we turn around we see places where land is being cleared for new construction and plans for a new, subdivision, apartment complex, or retail center are popping up. Many residents of Gainesville have noticed the freshly cleared land on the corner of Newberry Road and Parker Road...
---
(09/26/2018)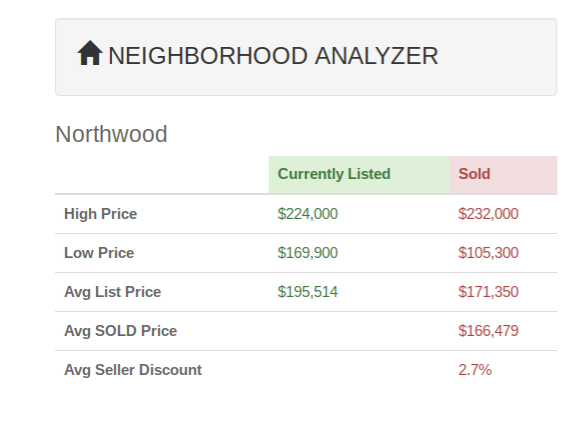 Welcome Home to Northwood! Northwood is an oldie but goodie neighborhood nestled in Northwest Gainesville off of 34th street just North of 39th Avenue close to the YMCA. Most homes in Northwood are constructed of concrete block or brick and most were built in the 1970's with lot sizes averaging at 0.3 acre and mature landscaping...
---
(09/19/2018)


We've mentioned before that in this industry, it's important to have lots of connections! Our giant virtual rolodex is full of everything from contractors, painters, handymen, mortgage lenders, home inspectors, and great cleaning companies just to name a few. This week we want to give a big shout out to Amber Johnson and "Maid in America" Cleaning Services for always being thorough, reliable, and dependable.
---
(09/19/2018)

If you're selling a house right now, you probably are wondering why your home isn't moving as fast as your buddy's did back in April. But there's no reason to fret, because September in Alachua County is typically a slow month.
---
(09/13/2018)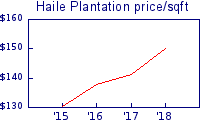 SW Gainesville's Haile Plantation has long been a hot spot for Alachua County homebuyers, but the heat has ratcheted up in the past year.
---
(09/07/2018)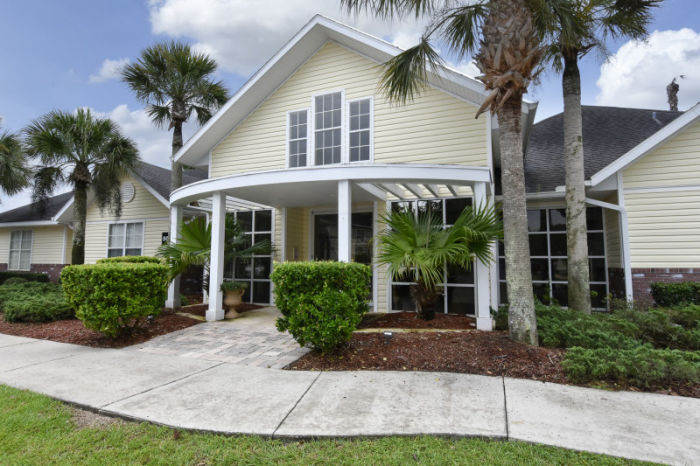 Magnolia Place townhouse subdivision and is conveniently located in the heart of Northwest Gainesville just North of 39th Avenue and West of 43rd Street. Magnolia Place is nestled down a winding road and behind Magnolia Park Shopping Center. There are over 50 structures, including the Clubhouse and mail center that make up this beautiful community. 2 bedroom and 3 bedroom units, all of which are 2 story can be found in Magnolia Place. What sets Magnolia Place apart is...
---
(08/31/2018)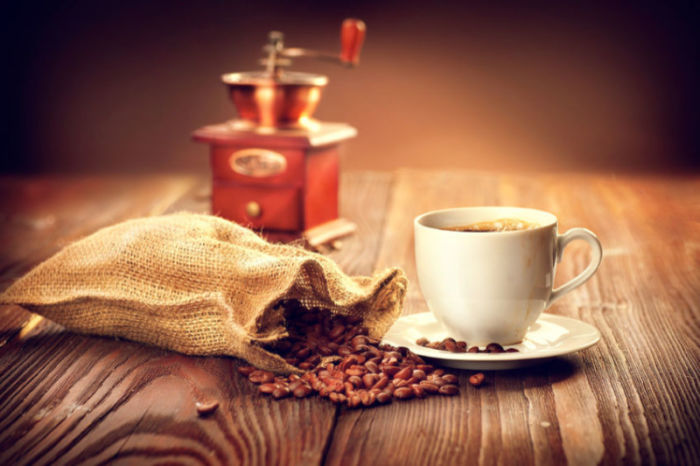 Here at Savvy + Co Real Estate, we run on coffee and contracts! In our busy world, we understand that a lot of people take comfort in a nice cup of coffee. Whether you're meeting an old friend for coffee, snuggling up with a warm mug and a good book, or drinking an iced coffee on a hot Florida day, there's nothing like a good cup of joe to compliment a moment. According to our recent Facebook poll, here are the best coffee places in town! Try them out and let us know what you think!
---
(08/16/2018)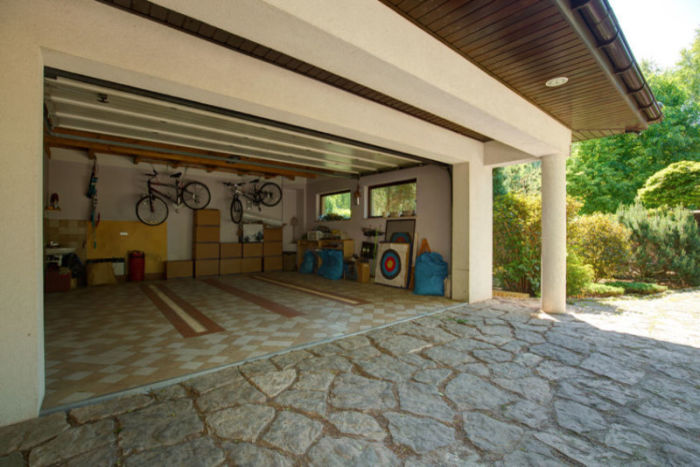 When it comes to staging your home, the garage is one of the last places you're probably considering. The living room and kitchen are two of the spaces that hold the most weight to the buyer. If you're feeling confident in your staging of those rooms, you'll want to use your garage as an additional perk that will push the buyer over the edge or even encourage them to put down a higher offer.
---