With 2017 almost in the books, we are seeing about a 7% increase in both average price & activity, compared to 2016. If that sounds familiar, it should, because 2016 saw about the same rate of appreciation over 2015.
Within the city of Gainesville, it's a bit higher, approaching 9% in both activity & price.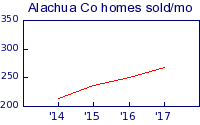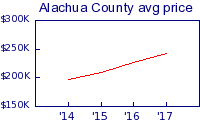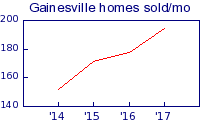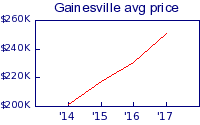 Looking deeper into the data, one thing that stood out was the appreciation in NW Gainesville, which saw a big jump from 2016 and overall 11.2% increase in value in 2017.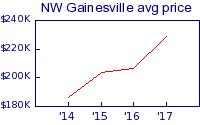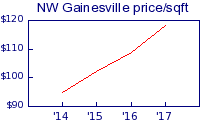 Much of this is due to the low inventory we've seen in the area, especially at the lower price points: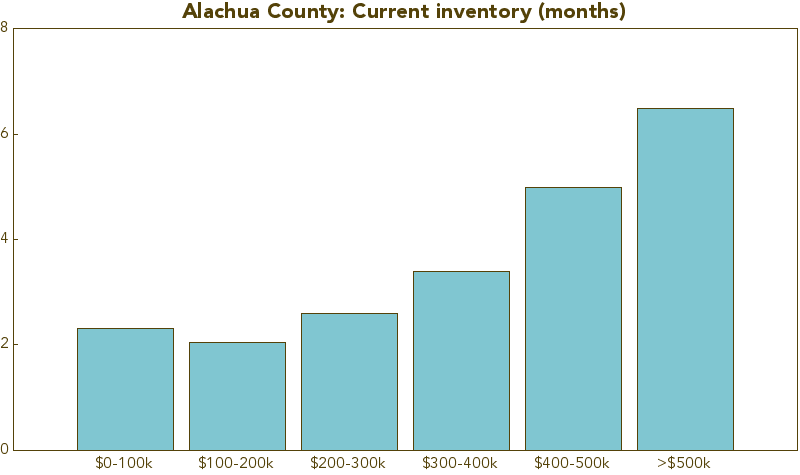 6 months inventory is considered a balanced market. In Alachua County, homes under $400k have fewer than 4 months inventory, and below $200k it's even more scarce - about 2 months.
This is causing homes to sell fast & prices to rise, which puts a smile on sellers' faces. But it's also a stressful time to be a buyer, because there just isn't much to choose from!
Unfortunately (for buyers), there's no end in sight. Inventory looks to remain low for the foreseeable future. But this is a far preferable "problem" to the one we saw a few years ago, when there was far too much inventory & not enough buyers.