A seller's guide: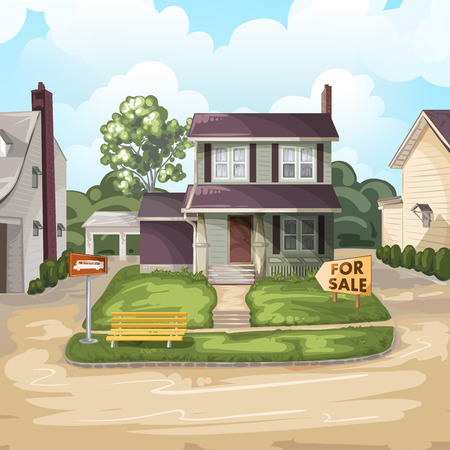 So you're thinking about selling? We've created a step-by-step guide for you to help navigate through the process.

First you may be contemplating… Do I want to use a Realtor or should I try to sell For Sale By Owner?
Obviously you can guess where WE stand on this but we'll let you read the facts and decide.
1. Larger Net Profit with listing through a Realtor - On average, Realtors get you 13% more for your home than FSBOs. Think about it this way…. $13,000 more per $100,000.
2. Who is your house being marketed TO? When a Realtor lists your home through the MLS, other Realtors find it. These Realtors have probably already been working a good deal with their buyers and have enough info to know that they are prequalified for a home just like yours which means your home is being marketed to qualified buyers.
3. Homes sell quicker with a Realtor- On Average, 19 days faster!
4. The Professional Touch, every step of the way - The relationship between you and your Realtor is legally known as a "fiduciary" relationship. Just like an attorney, your Realtor is committed to your best interest, even when that means putting it above their own. This means your Realtor will represent you and have your best interest at heart negotiating the contract, requests for repairs, and more.

Okay, assuming you've chosen to work with a Realtor, let's talk about the costs involved in Selling.
1. The Seller pays for the Realtor's commissions, for both the Buyer's agent and the Seller's own agent.
2. Closing costs on the home
3. Transfer fees from HOA or Taxes
4. Repairs costs
*Your Realtor can give you a closing cost estimate and keep in mind that most numbers are negotiable.

We know what you're thinking. Wait... I pay for both Realtors? Yes, typically the seller pays the full commission and then it is distributed to both agents. When you buy a home, you are getting a FREE service from your Realtor because of this.
Well, I should get a discount, right?
Think of it this way. A Realtor is working hard to get you the most money for your home. A Realtor will pay for marketing, pictures, staging, signs, open houses.. all before getting a paycheck.

Now, let's talk about pricing your home. We need to figure out what it's worth. FIRST of all, please do not use Zillow for this. It is not precise data. Your Realtor can run the comps of recent sold homes around you that are around the same size, build year, etc, as your home to calculate the correct list price and price per square foot.
If you would like to get a quick estimate, plug your property info into our eValuator on our website and check out what the algorithm says.
http://www.gnvhomevalue.com/

Alright. Now let's get your house ready to sell!! Here's your check list:
1. Declutter - make lots of open walking space. When buyers come to see your home, they want to be able to walk around and feel like the space is big and open.
2. Sell/Donate all unwanted items - Moving is the best time to PURGE. Start going through closets and dressers and sort things you no longer want or need into "Donate" and "Trash" piles. Many local charities are willing to come pick up donations which makes things way easier for you while giving to a worthy cause.
3. Neutralize your home - turn the volume down on colors and tchotchkes. This also means, open up the windows to let your house breathe while you're decluttering!
4. Deep clean - Your Realtor would be happy to refer you to a professional cleaning service if you need help with this one but THE MOST IMPORTANT thing in having your house list ready is to have it IMMACULATE.
5. De-personalize - buyers want to visualize their own personal belongings in their potential new home… not yours. If you need clarity on this, ask you Realtor and if you and your Realtor have decided to hire help with staging, this is the time the stager comes in and works their magic!

Here's one thing to keep in mind when getting your house ready to sell. Considering our current market in Gainesville FL as of Winter 2017/Spring 2018, it is a strong seller's market. This means there are a lot of buyers out there right now and not enough sellers which is why homes are selling so fast and often with multiple offers. We hear sellers talk about getting their house ready and say "We need to put new carpet in or update the light fixtures."
Obviously, that's not going to HURT your sale but it probably won't increase the value of your house to compensate what you spent. ALSO, when we are showing homes to our buyer clients and the listing says "BRAND NEW CARPET" we hear our buyers when they look at it sometimes say things like "what a shame they just put in new carpet because I love this house but we're just going to tear it out because we have our heart set on putting in vinyl planking"
So again, before you make any cosmetic changes, talk with your Realtor!

Now that your home is extra clean, neutralized, and staged, let's talk about what "show-ready" or "easy to show" means. Your Realtor will discuss your schedule and determine the best way to show your home. If possible, putting a lockbox on your home will give other Realtors access. You can request a certain amount of notice to show the home, or if the home is vacant, allow showings anytime. The more the home is available, the more it will be shown. At this point, the biggest thing we can ask of you is to please keep your house super clean and tidy while it's on the market. You and your Realtor may also decide to host an Open House to attract more buyers.

Negotiating the Contract:
Alright! You got an offer! Congrats! Now what? You can accept the offer or Counter the offer Accepted offer: Congrats! You are under contract and the inspection period begins. Counter Offer: Go back and forth until you come to an agreement or reject the offer. Typically, your closing date will be 30 to 45 days away.

INSPECTION PERIOD!
During the inspection period, the buyer may request access to your home. The buyer will hire professional inspectors to view the property and will fill out a BINSR (Buyer Inspection Notice and Sellers Response). The BINSR is another negotiation process to either repair the property for the buyer or sell the property as is. Some financing options may require certain repairs. The buyer typically has 15 days for inspections unless otherwise specified in the offer contract.



The Appraisal
Buyers who are getting financing will need to get an appraisal done on your home. This is typically ordered after inspections. The appraiser will come to your home and determine the value based on other comparable homes in your area. The home "Appraises" when the value is the same as the sale price agreed upon. If the home does not appraise, the seller will need to come down on the price to the appraised value, or the buyer will have to bring cash in to cover the difference

The buyer's lender will continue to work on their loan

Your Realtor will keep you informed and updated throughout the process

The Buyer's lender will give the buyer closing documents and you will sign!

ALL SET! You've sold your home!



Thinking about selling? Feel free to contact us. We have all sorts of avenues of communication.
Just click the menu button at the top of the screen and "contact us"!


Copyright: <a href='https://www.123rf.com/profile_merlinul'>merlinul / 123RF Stock Photo</a>