So you're a seller in September 2018 and you figured it'd be an open & shut case. After all, inventory is very low and buyers don't have a ton to choose from. If they need a place to live, they have to pick something, right?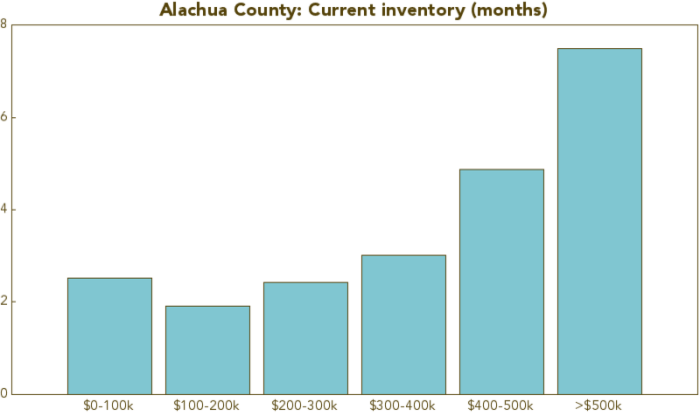 Certainly, you're not wrong. Other than the over-$500k price point, there just isn't a lot on the market in Alachua County, especially below $300k or so.
Case in point, if you're looking for a 3BR/2BA in NW Gainesville right now, you'll find just about 10 homes on the market. TEN. And of those 10, several are clear fixer-uppers. So in reality, there are probably about 5-7 to choose from. That's some SERIOUS slim pickins.
But here's the rub. Buyers in September typically aren't in as big a hurry as buyers in April or May. Usually this has to do with school schedules, but in September, buyers are more likely to wait until they find something that's exactly what they're looking for. And the September slowdown just continues what is a normal pattern in Alachua County: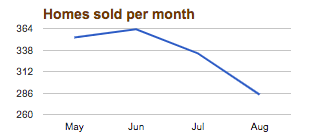 As of today (Sept. 19), we're on track for about 210 homes sold in September. In 2017, 260 homes sold in September. In 2016, it was 222.
So, Gainesville sellers, don't panic. Things will level out and then pick up again in March. But the good news is there is almost nothing on the market, and all it takes is ONE buyer to buy your house!