SW Gainesville's Haile Plantation has long been a hot spot for Alachua County homebuyers, but the heat has ratcheted up in the past year.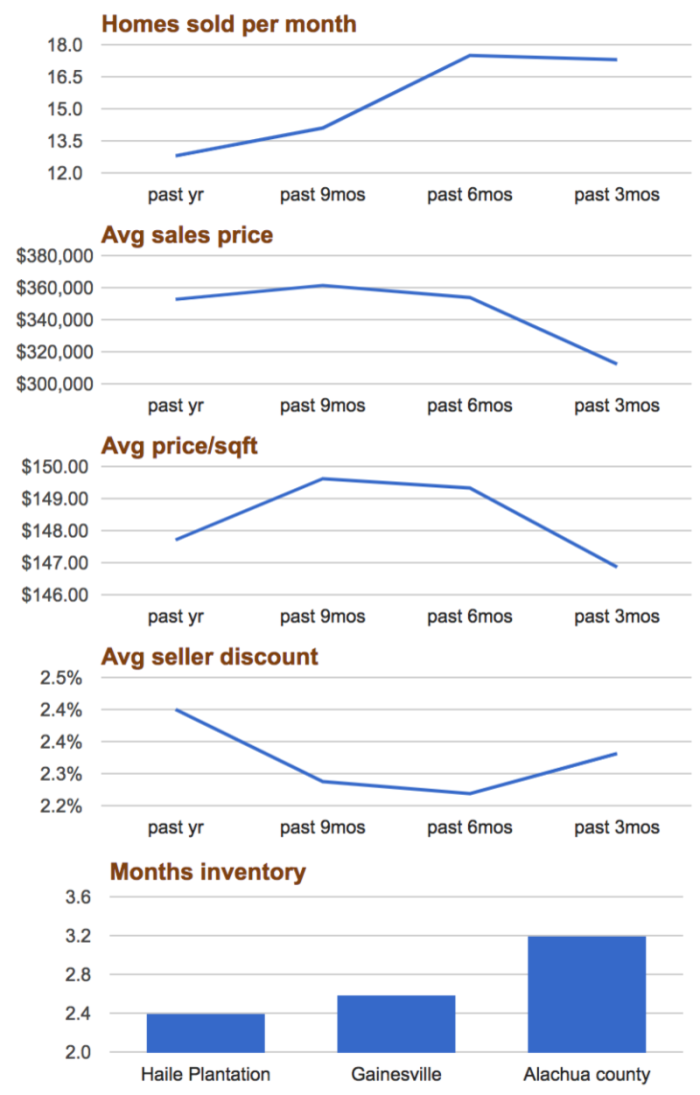 Over the past year, 13 homes have sold per month in Haile at an average of about $350k & just under $150/sqft. Those figures are well above Gainesville's overall average of about $250k & $130/sqft. Low inventory continues to drive prices up, and Haile is no exception: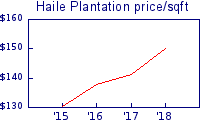 In just 3 years, the average Haile home has gome from $130/sqft to $150/sqft. That'd be a $50k difference on a standard 2,500 sqft home! Buyers are willing to pay a premium because there is very little to buy. As of now, there are just over 2 months inventory in Haile, which is even lower than Gainesville's already-low 2.5 months.
Certainly, this market won't last forever, but until we see quite a bit more homes on the market, Gainesville buyers will continue to find themselves competing for few listings.
With its proximity to UF, its desirable school district, and its amenities (walking trails, clubhouse, pool, etc), Haile Plantation is a hot commodity and sellers are enjoying short market times and big appreciation. As they say, make hay while the sun shines, and it's shining in Haile!