Over the past couple years, most of the country has been in a strong seller's market, and Alachua County is no exception. Prices are up about 25% in the past 3 years: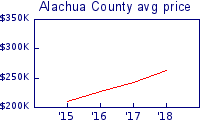 Most of the reason for this is low inventory - meaning, not a lot of homes to choose from, which means multiple offers on the nicer homes. And inventory continues to be low locally: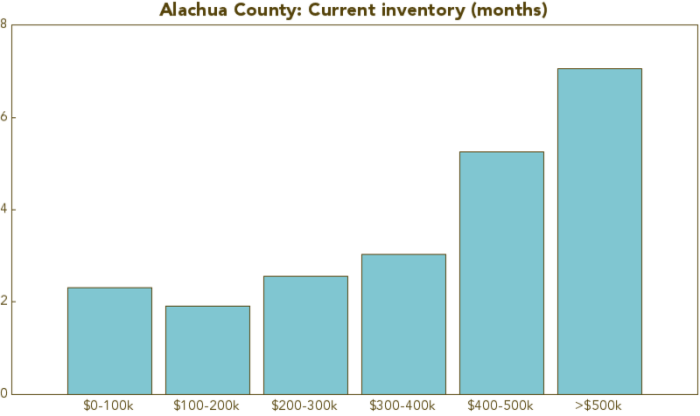 Under $400k, we're still seeing very little on the market. Anything under 4 months or so is a seller's market, and that's where we are right now, especially under $200k.
However, there are some national trends that are beginning to hit home:
Rising mortgage rates
Buyers hesitant to jump into a market that's seen prices skyrocket in the past few years
Ask any local Realtor and if they're being honest, they'll tell you things are slowing. And here's the proof: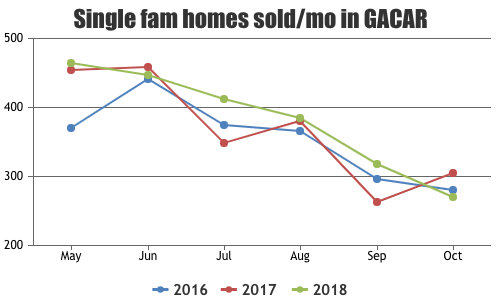 As you can see, 2018 has seen steady decline. Sept/Oct are normally slower months but unlike in previous years, the activity has gone steadily down from May thru October. If we continue to see slow activity, the thing to keep an eye on will be the number of "Actives" (homes on the market):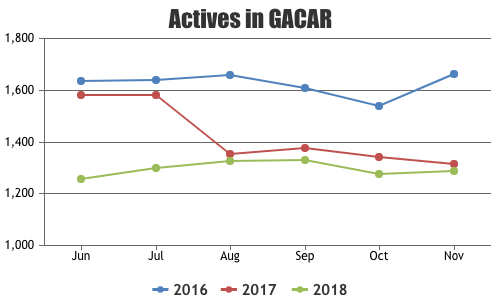 Right now, inventory is still very low - about 1,300 homes on the market. If that continues, even with fewer buyers, we won't see a huge shift to a Buyer's market. However, if activity continues to be slow, we will start seeing longer market times and a bit of stabilization in prices. Bear in mind the market we've had for the past couple years is abormal. In most normal real estate markets, 60-90 days would not be considered a lengthy market time.
All in all, we'd say buckle up because we're due for a move towards a Buyer's market!