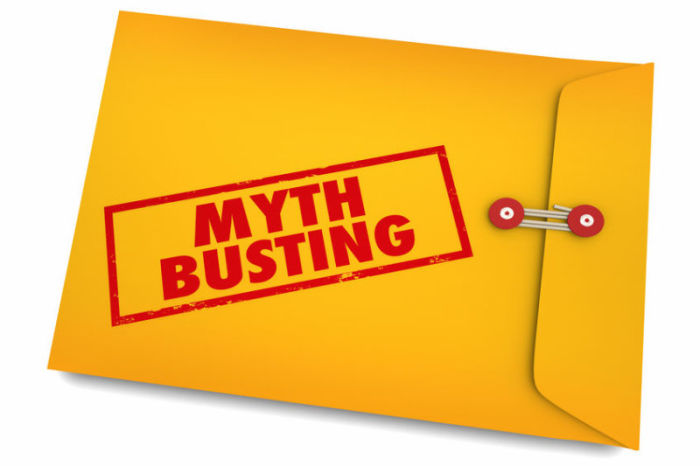 Have you ever had a job where you said "Everyone should have to _____ for 1-6 months so they can see what it's like"? We commonly hear this with things like waiting tables or other customer service jobs. But what about Real Estate? Do you ever wonder what your agent wishes that you knew? Take a look at these MYTHS about Real Estate and get informed on the real scoop!

1. "When it comes to selling, we should price it HIGH to leave plenty of room for negotiation."
FALSE! Overpricing your home is the absolute WORST thing you can do to your listing. Most buyers don't come in looking at a property ready to negotiate the heck out of it. Most buyers look at the list price and expect for it to reflect market value. Overpricing can deter serious buyers. Even if you say "Let's price it high and after 30 days if we don't have any offers, then we'll lower it." Still, you get the most foot traffic in the beginning and having your home overpriced while you're getting the most traffic is just plain silly. Any potential buyers who look at your home in that first 30 days will not come back after the price is dropped, in most cases. Another important key: Since overpricing usually leads to longer time on the market, statistically speaking, the longer a property sits, the further the sale price gets from the list price.

2. When a client says to their listing agent: "You probably want to sell it for as much as possible so that you get more commission, too, right?"
Definitely not true. Just as we talked about overpricing in the above example, your agent should know that this does much more harm than good. Your listing agents job is to price your home at fair market value in order to get it sold promptly for you. Also remember an your agent wants to get it sold fast for you just as much as themselves. Your agent wants to show their future clients their impressive statistics when it comes to how QUICK their listings sell and for how close to list price and they want those numbers to impress clients. Most importantly though, listing your home for $10,000 more only makes a $300 difference for your agent in commission. That's not enough money to risk it sitting due to being priced too high.

3. Zillow. Plain and Simple. Zillow CAN be a great resource for SOME information but remember to take EVERYTHING on Zillow with a grain of salt. If you're looking to sell your home and pull up the "Zestimate" with your address, keep in mind that this is a computer generated report. Only an agent can look at every detail of the real property and the pictures which say A LOT about condition (which is a key factor) to give an accurate Market Value. Also, when you see listings on Zillow that say "Auction" or "Foreclosure" ALWAYS call your agent for the scoop on these and let them explain to you why it usually isn't as it seems.