Here at Savvy + Co. Real Estate, WE LOVE MOD!
There's just something about the MOD colors and clean lines that is so pleasing to the eye.

So what defines Mid Century Modern? Mid Century Modern is a term that was originated by Cara Greenwood used to describe a specific style of architecture, furniture, and accessories. Not to be confused with Art Deco, Mid Century Modern is a style that became popular at the end of World War II when all of the soldiers started coming home from war and the economy began to boom. Many homes were being built at this time as well as interiors to suit them. It is believed that the style of Mid Century Modern was created to match the technology of the time.

But did you know… Mid Century style actually started with tract housing originally for rural or "out skirt" areas. The design was actually originally intended to make the home building process faster and easier. Makes sense, right? The simple architecture and minimalistic look of straight lines and easy angles. Additionally, you'll notice a theme of carports rather than proper garages in the tract home mid century modern homes because it was easier construction that took less time and less materials.

Furniture began to hit the stores mimicking the same easy look while the ornate interior styles from the previous era started to vanish. Geometric prints, furniture with slight curves and other angles became the new fad. The famous Egg Chair was designed, created and released by Arne Jacobsen.

As the economy continued to flourish, even commercial properties began to take on this style. Grocery markets, diners and even post offices began to emerge with the Mid Century Modern flare. However, as the generations began to turn and with the changes in technology entering into the late 1960's, the style quickly faded away and became less desirable.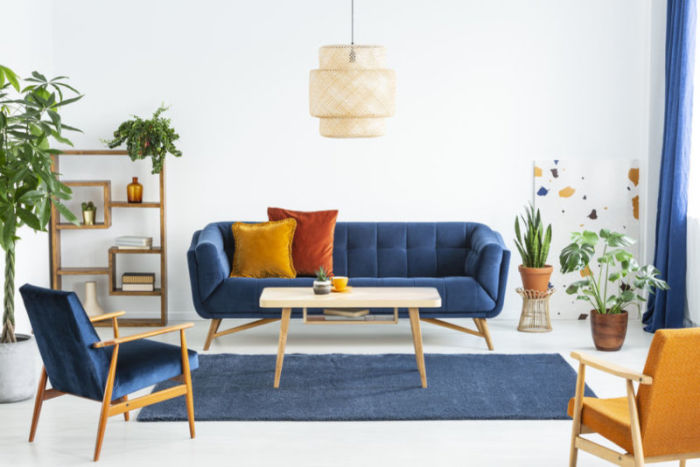 These days most people of any age group seem to be able to spot out and love the retro look of the Mid Century Modern homes, buildings, and interiors. While it may not be the fad, hip, and most popular style in today's construction and interior design, it's timeless simplicity certainly gets heads turning and mouths drooling!

Our MOD loving Broker here in Florida hand picks these Mid Century Modern listings every week and features them HERE.