We are pleased to announce our newest project: GainesvilleCondos.info - a hub of information on all of the major condo complexes in Gainesville.
Did you know that there are over 75 condo complexes in Gainesville where at least 4 condos sold over the past year? The average condo in Gainesville has sold for about $130k in 2019.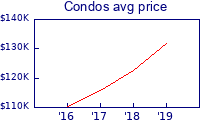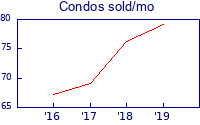 Here are the top 20 complexes in terms of units sold:
All of this & more is available at our new Gainesville condo info hub: GainesvilleCondos.info. Peruse our handy map, read about all the hottest complexes, and find your spot!