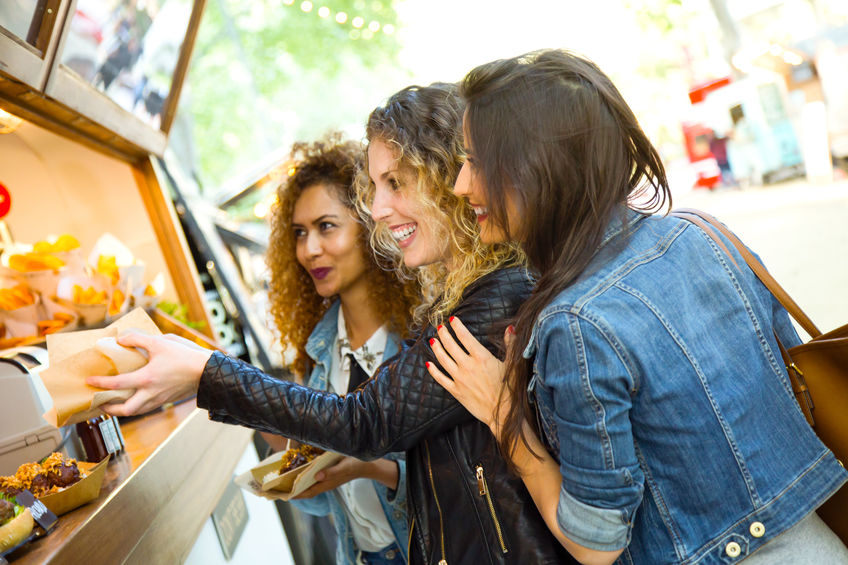 The city of Gainesville is preparing to open its first ever permanent food truck park soon after the calendar flips to 2021.
The Midpoint Park and Eatery, located at at 931 SW Second Avenue in the city's Innovation District, is currently scheduled to open for business this coming March. The site will include four food trucks, an environmentally-friendly green space for patrons to socialize and relax, sun shades, misting fans, a small parking lot and designated vehicle drop-off spaces. "It's a place for people to spend an afternoon," Matthew Luedecke, director of commercial real estate for Trimark Properties, told the Gainesville Sun.
Luedecke and Trimark have even bigger plans for the incoming landmark in the future. Among them is to build a stage for music concerts. The company is currently holding off on that particular feature to discourage large crowds from gathering amidst the COVID-19 pandemic.
Meanwhile, Trimark has been looking to ink long term leases with four different companies of varying food genres to give visitors options and situate the food truck for the long haul. So far, they're halfway there. Da Kine Poke and Mexi Cocina Mobile Kitchen have signed on already, and Luedecke's pitch to anybody else interested in joining them is simple. "(The food truck park) allows for people that are interested in opening a restaurant to try it out with no need to build out a space or get into a long-term lease," he told the Sun. "They don't have to spend sometimes a quarter of a million dollars or more."