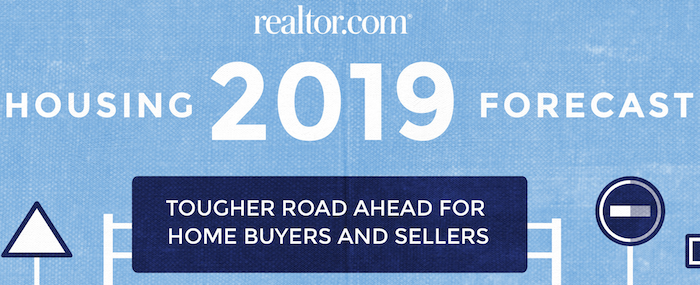 The Realtor.com 2019 housing forecast is hot off the presses, so let's dive in!
As we've been reporting both in Gainesville & Ocala for a few months, after years of low inventory & seller's markets, the market appears to be shifting towards buyers. The Realtor.com forecast reflects this, with slowing home price growth and moderate inventory increases.
What is inventory?
Inventory is largely what drives a real estate market. It basically signifies how long would it take for all homes on the market to sell, assuming no more were put up for sale. Generally, 6 months inventory is considered a balanced market - meaning, neither a buyer's market nor a seller's market.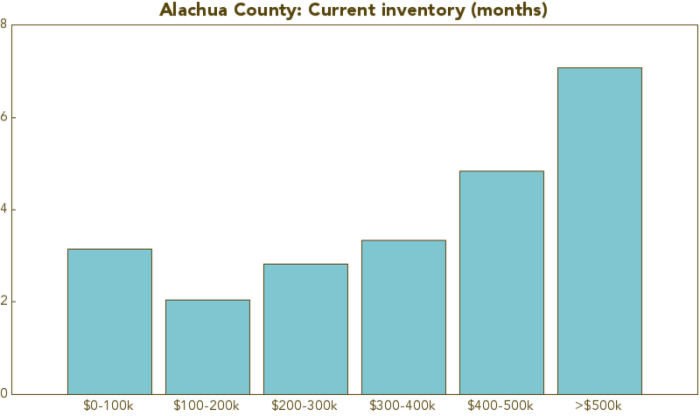 As you can see, in the more common price points (between $100k-$300k), there are only 3 months inventory locally. That is indicative of a seller's market. Whereas over $500k, inventory is creeping north of 7 months, which means it's more balanced.
Based on the Realtor.com forecast, we can expect moderate inventory increases in the lower price points and larger increases in the higher prices. Nationally, higher-priced markets such as Seattle, San Francisco, and Boston are expected to see larger inventory increases. Because the average home in Alachua County sells for about $260k, our area is not expected to see any drastic moves to a buyer's market. In fact, nearby Jacksonville is forecast to see 4% price growth in 2019. Orlando & Tampa are expected to see even more growth - at 5% & 7% respectively.
So, in a nutshell, don't let some of the stories of national slowdowns scare you. Real estate is very much a local thing and because prices in FL are nowhere near what they are in the Northeast or West Coast, our markets are forecast to remain stable.
That said, the days of a seller finding a buyer within 48 hours of placing the sign in the yard are probably over. Market times will start inching back to a historical norm, and our market will begin to nudge a bit towards buyers. Probably more so here than in Marion County, where prices are lower (average home is $175k).
For more info, definitely check out the Realtor.com 2019 forecast - there's lots of good information there for stats nerds like us. :-)